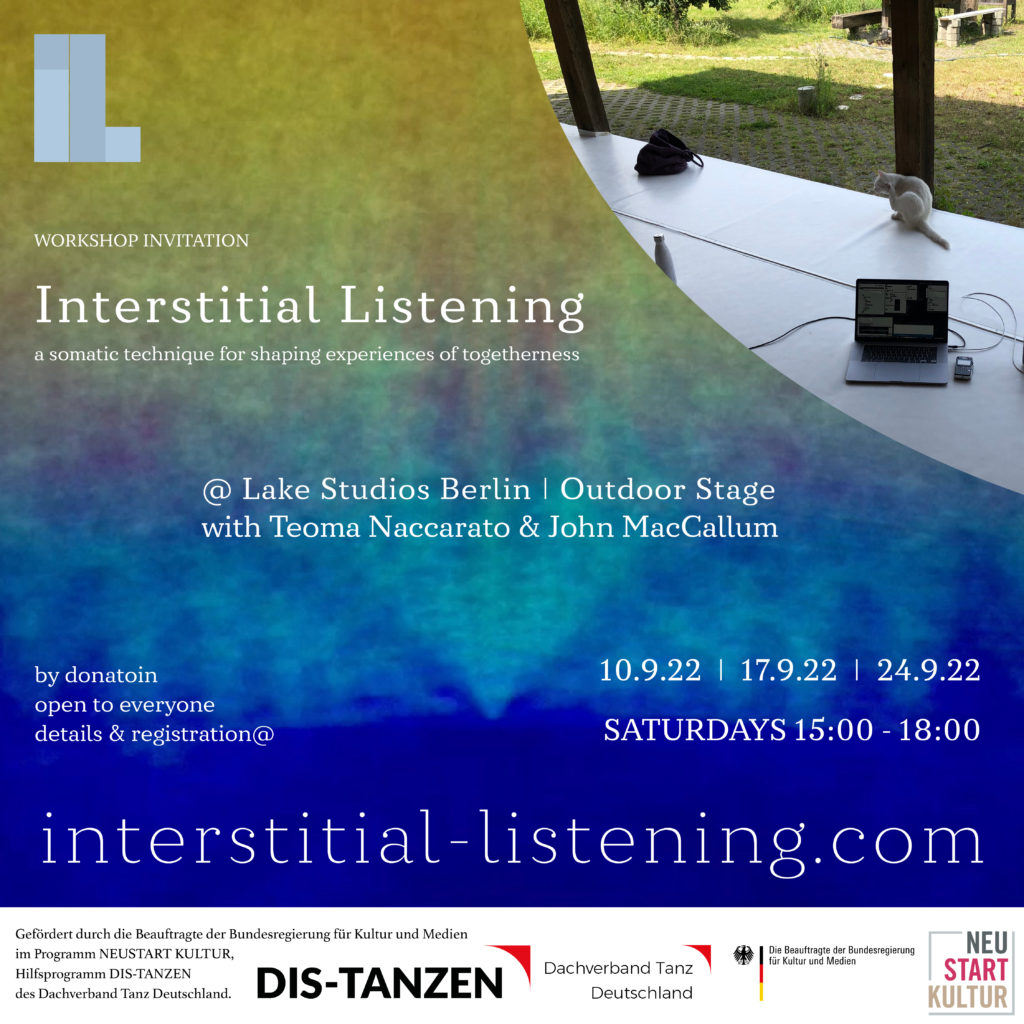 ---
Location:Scharnweberstraße 27, 12587
When you arrive, come through the building to the backyard.
We will be in the outdoor studio.
What to bring: You can wear any clothes that you feel comfortable sitting and doing light movement in. Perhaps bring some layers to stay warm, and journal and pen.
Weather: The studio has a roof, so we will meet rain or shine!
Please note, this listening practice is progressive, building from one task to the next, so it is important that you arrive on time and remain present for the full duration of the workshop.
We look forward to seeing you there!
---